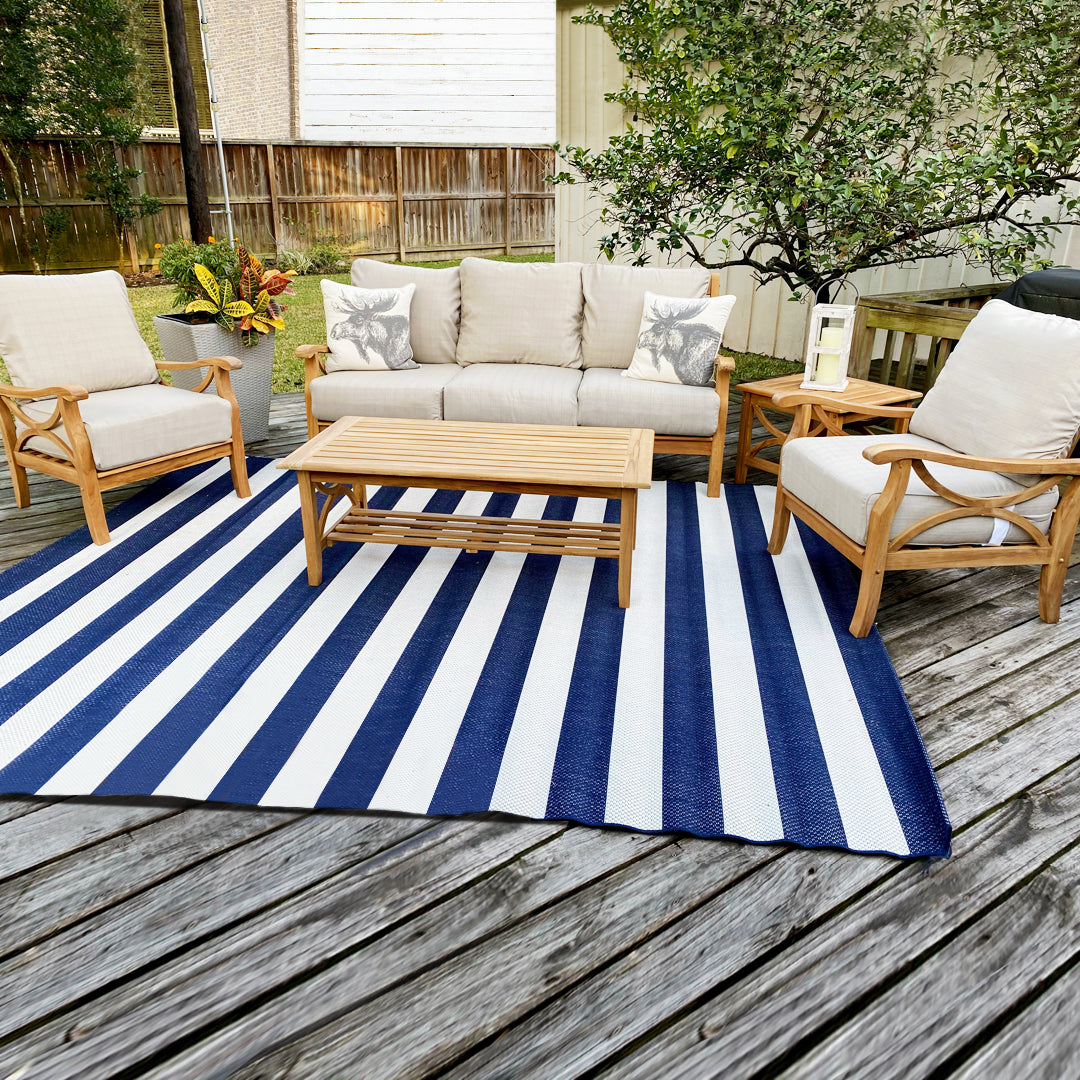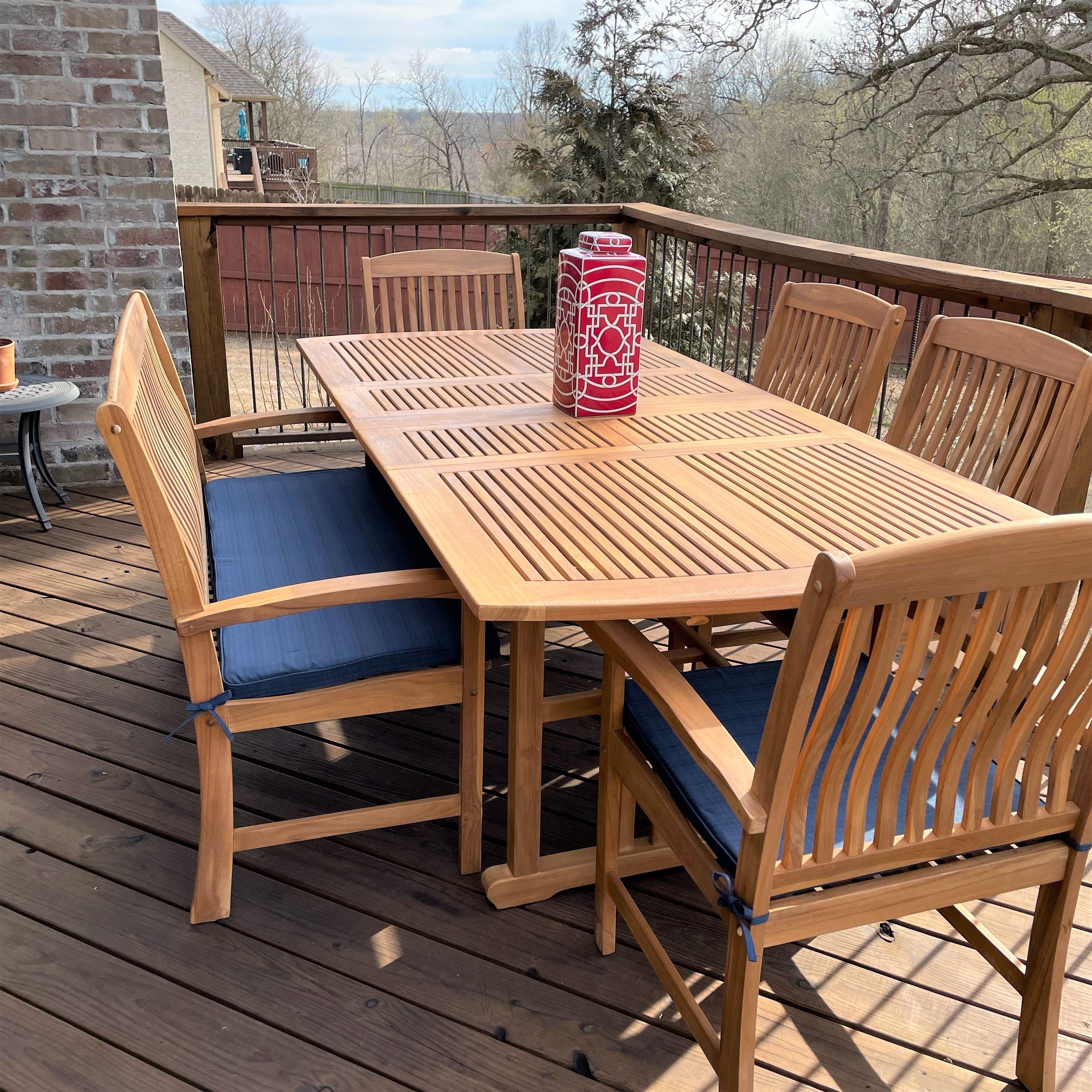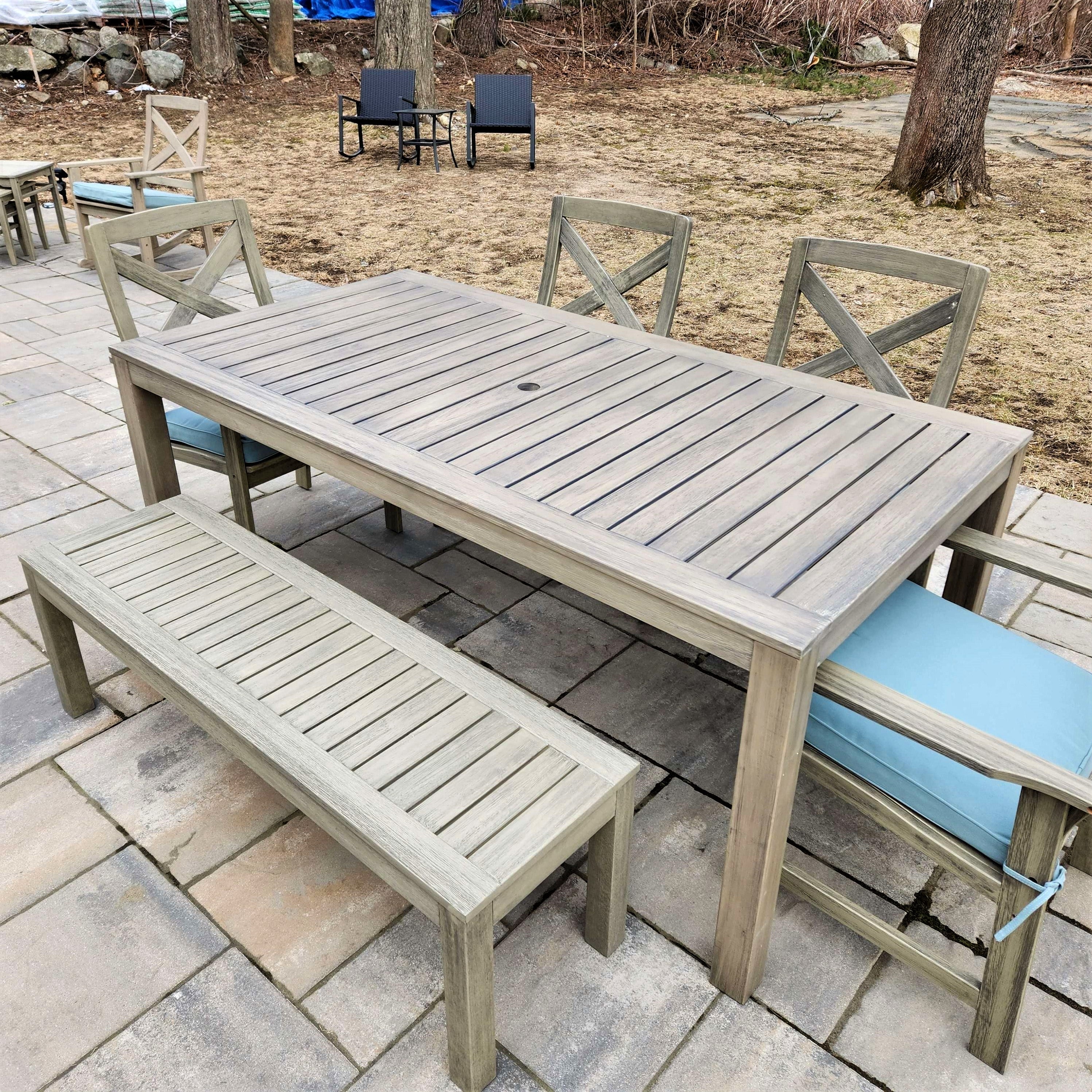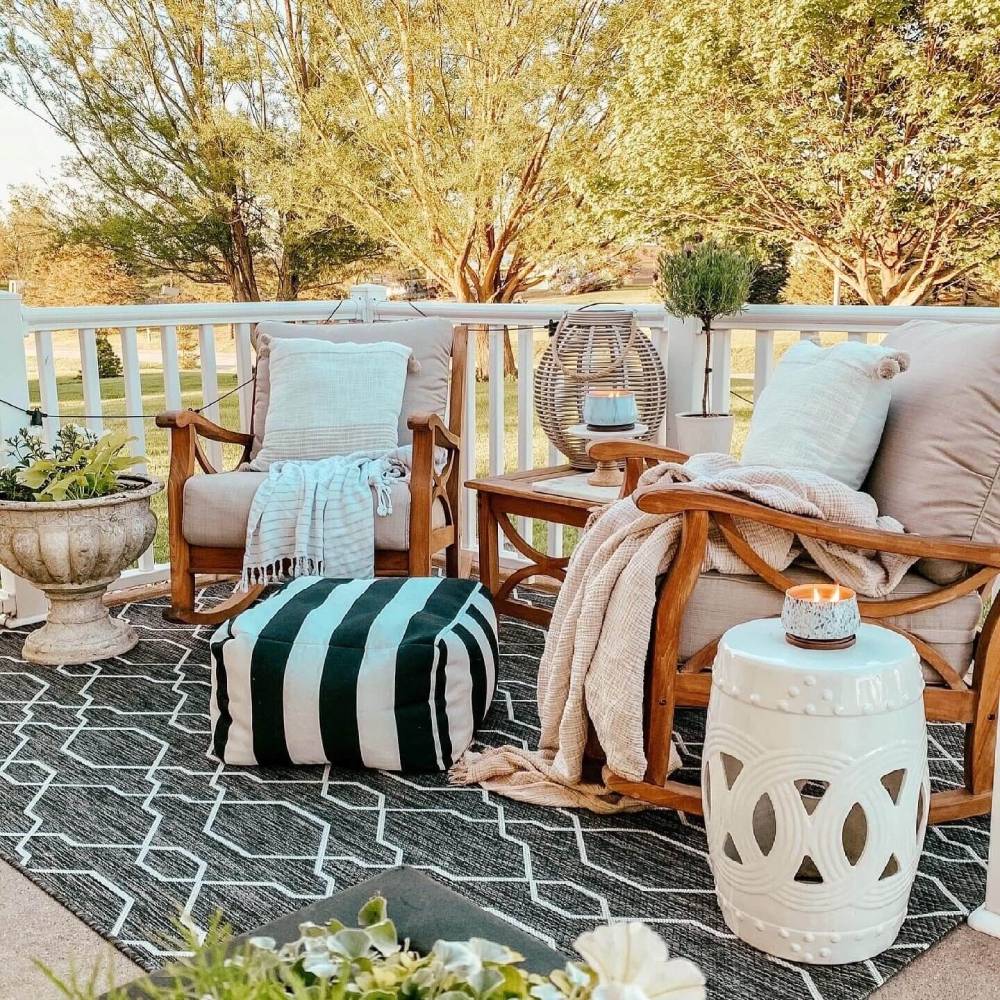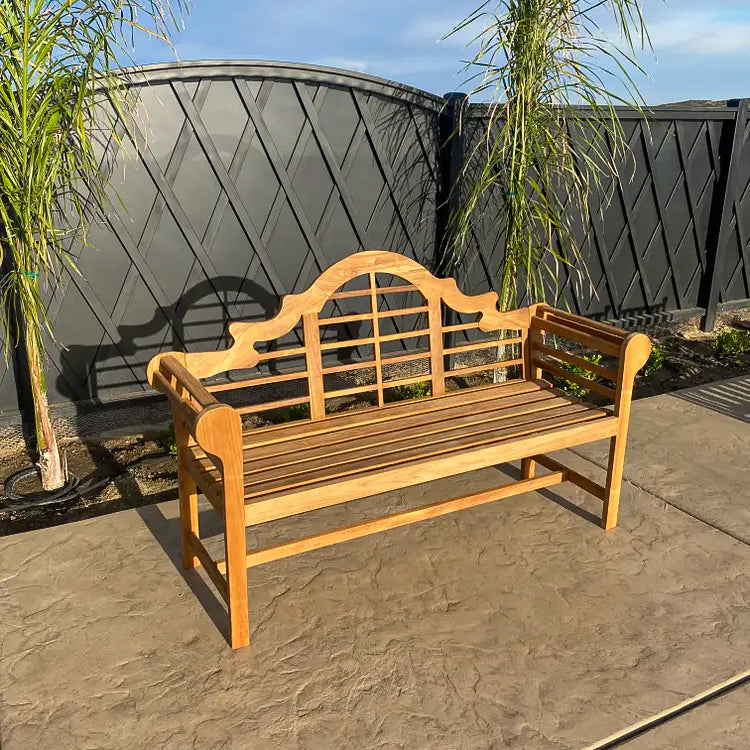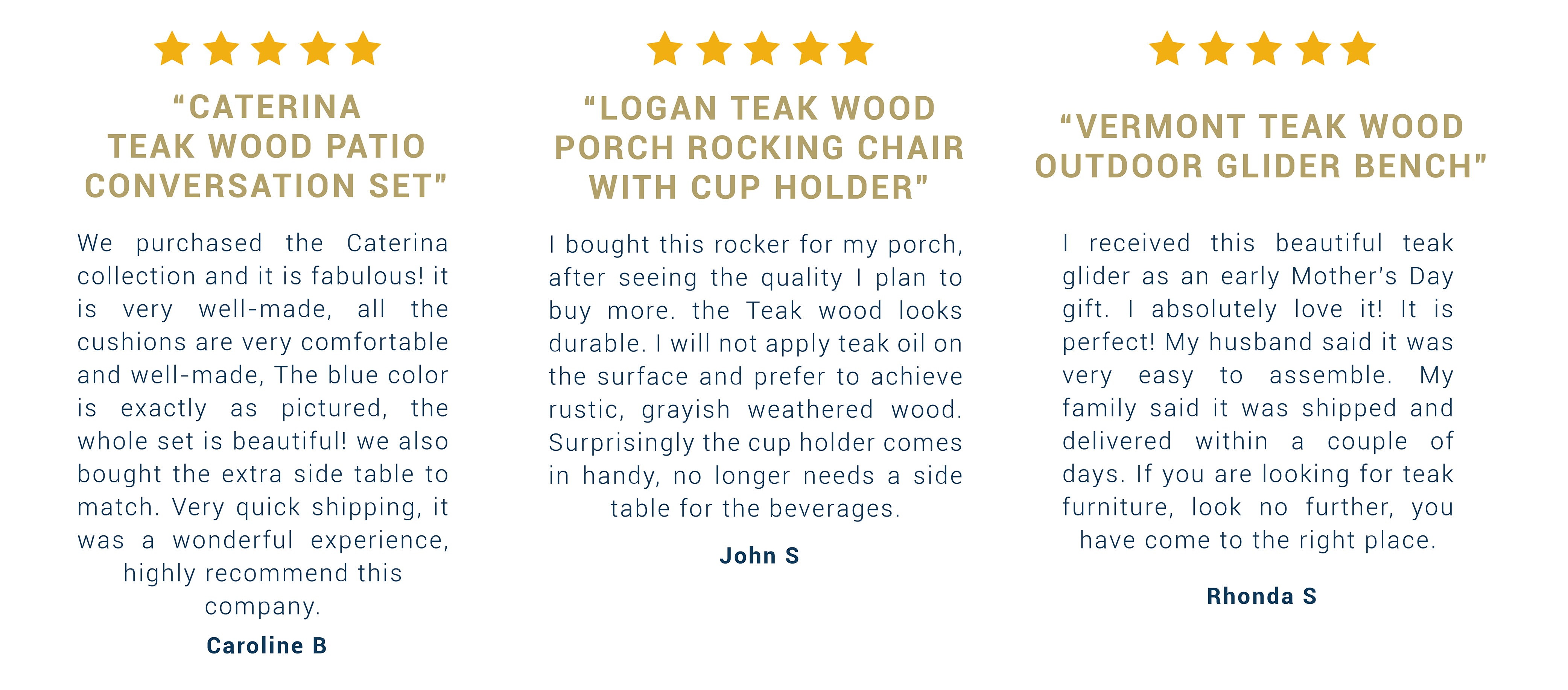 INDONESIAN SUPERIOR TEAK
strong and durable sustainably harvested superior Indonesian teak that can hold up well against outdoor weather - through the beauty from natural teak grain, bring the exotic vibes to your patio.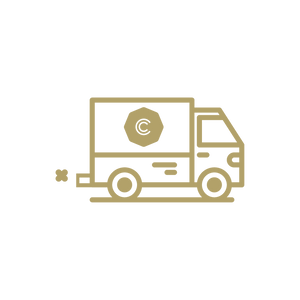 FREE SHIPPING
easy purchase, free shipping and fast delivery - no hassle during checkout, no extra waiting and no extra penny for shipping - only can happen if you purchase your patio furniture through Cambridge Casual.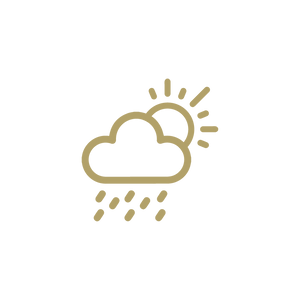 WEATHER RESISTANT
whether you choose the natural fine sanded unfinish teak wood or solid paint mahogany wood in polyurethane finish, our patio furniture are produced to be weather resistant.
The foundation of Cambridge Casual lies in our commitment to provide you with fine quality teak and hardwood patio furniture for your outside environment. We believe that choosing the right garden furniture can create a warm and welcoming atmosphere, something that every home needs. From sofa seating to dining, large or small patio set, porch rocker or swing, you will find a whole bunch of furniture range that can give you the comfort and luxury you deserve in reasonable budget. Whether you're striving to build a vibrant social area on your patio, or a relaxing and tranquil escape in your garden, we can help you find the perfect pieces of furniture to complete your vision.